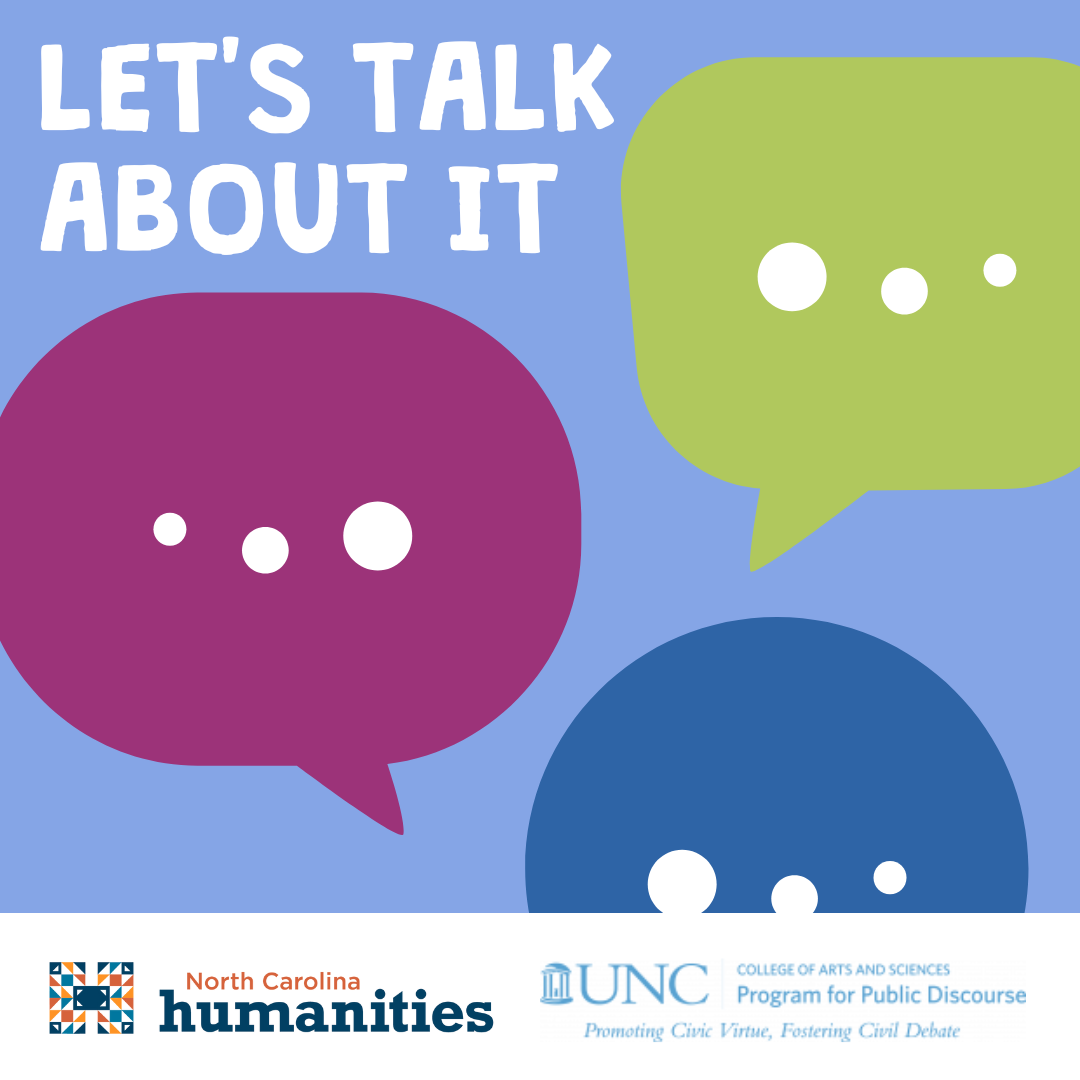 Let's Talk About It
Friday, March 31st @ 4 PM – 5:30 PM
Get your kids to talk about hard things and be ready when they do. Sign up to receive FREE museum admission starting at 3 PM on March 31st, a FREE return visit to Kidzu, and coupons for Alfredo's Pizza Villa!
Let's Talk About It is a project designed to provide tools to families to practice having difficult conversations for mutual respect and understanding. Sessions are held at Kidzu and led by facilitators from the UNC program for public discourse, field experts, and students from the East Chapel Hill High School Civil Discourse Project.
Made possible with support from NC Humanities.