Volunteering at Kidzu is a great way to make a difference in the lives of young children. We're seeking volunteers to help with STEM classes, arts & crafts programs, special events and to help on our exhibit floor playing with visiting families. You can volunteer as often as you like for as many hours as you like. We're flexible and we're fun! There is an opportunity for everyone and every interest.
Museum Volunteer First Step: Please fill out an application and get it back to us by either email, in person, or via the post office. Volunteer ages 12-13 will only be able to help with our special programs and outreach events due to the supervision needs. Volunteers 14 years and old and up are welcome to help with programs, events, behind the scenes and in our exhibit areas as schedules allow.
Museum Volunteer Second Step: We will contact you and set up a 45-minute individual orientation. Orientation includes a tour, completion of paperwork, and a finalization of your schedule. All volunteers are asked to attend one group volunteer training, the next date will be held this summer.
For volunteers under 18 years of age we ask that a parent/guardian sign this parent commitment form.
For additional questions, email our Volunteer Coordinator.
Volunteer Opportunities
Play/Learning Guide (Exhibit Facilitators)

Special Event Volunteer

Studio/Makery Assistant

Program Based Volunteer

Senior Citizen Volunteer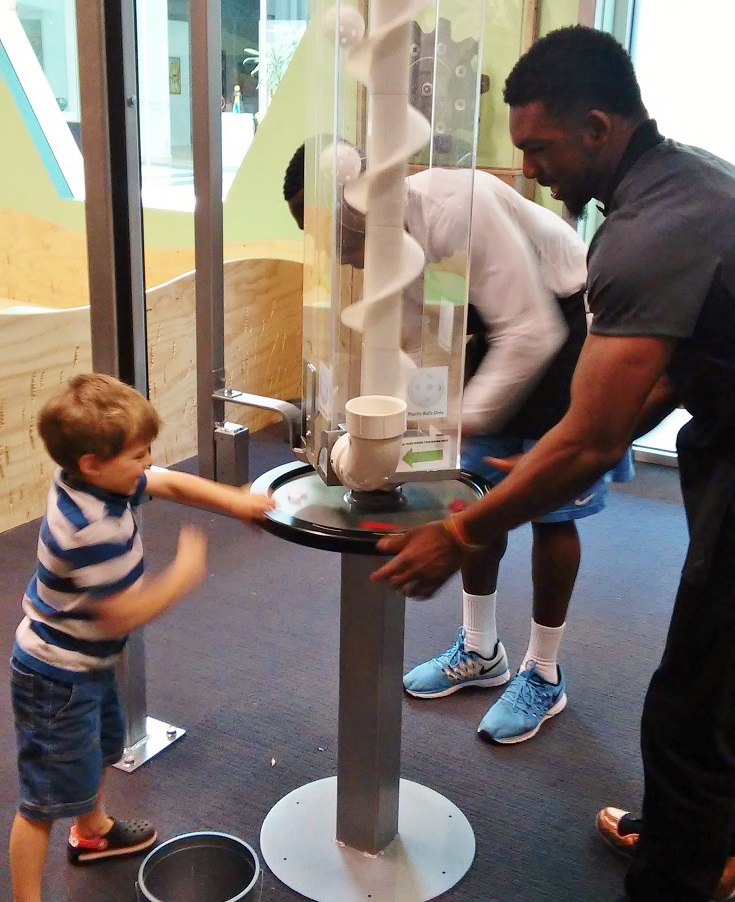 Unpaid Internships
Are you interested in gaining experience working behind the scenes with our museum management staff? Do you want to learn what happens behind the scenes at a non-profit? We are looking for students to help our Exhibits, Fundraising, Communications, and Programs Departments. There is something for everyone at Kidzu. We'll work with you to find a position that fits your interests.
You are always welcome to send us your resume. We'll contact you or keep it on file until a position opens up. Resumes can be emailed to info@kidzuchildrensmuseum.org or mailed to 201 S. Estes Drive, Chapel Hill, NC 27514.
Every volunteer matters at Kidzu!
About Kidzu
Kidzu Children's Museum is a hands-on museum dedicated to inspiring young children and the adults in their lives to learn through purposeful play.
We invite you to get involved with Kidzu and help us build a permanent museum that serves all children in our community and inspires learning through purposeful play!
Hours
Tuesday - Saturday
10am-5:00pm
Wednesdays extended hours until 7pm
Sunday
1-5pm
Closed Mondays
Admission
Free for members
$8.50 per child over 12 months
$8.50 per adult
Free for children 11 months and under
$3.00 for EBT cardholders
$7.00 each for seniors 65+
$7.00 each for military families
*Prices do not include tax
Location
Inside University Place
201 S. Estes Drive,
Chapel Hill, NC