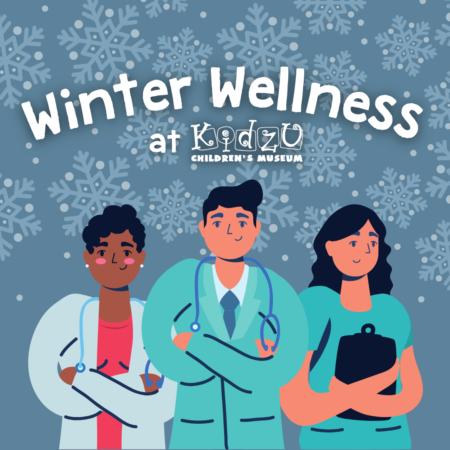 This Winter, Kidzu Children's Museum is focusing on all things wellness! We are transitioning our Courtyard into an exhibit all about children in our community – titled, "Kids in COVID: Our Community's Youngest Heroes." This exhibit encourages children and families to reflect on the resilience of our community during the pandemic, to submit narratives about how they felt empowered during their pandemic, and it will provide valuable activities and resources for caregivers and children on how to practice mindfulness and prioritize their mental health. Additionally, Kidzu will be featuring our COVID-19 vaccination campaign in this exhibit, urging caregivers and children to get vaccinated against COVID-19 if they are eligible and answering any questions that families might have about the vaccine.
Learn more about all of the exciting programming we have going on this season!
Join Kidzu Children's Museum in our Adventure to Immunity on March 19th, 9AM-5PM, at University Place! Power up and get your free COVID-19 vaccination from 9AM-2PM at the vaccine pop-up clinic, in partnership with the UNC Primary Care Pediatric Clinic.
The museum will be FREE and full of superhero scientists, artists, authors and performers to help bring out the superhero in us all! Children can navigate through the Teddy Bear Clinic, facilitated by UNC School of Medicine, and learn all about how to better take care of ourselves and our community. Join us on the stage for free performances every hour, including Jammin Baby, Puppet Show Inc, and a special performance and workshop from the Bouncing Bulldogs from 2-3PM. More information about the event can be found here.
Register for a vaccine appointment here! Please select Kidzu Museum Pop-Up Clinic.
**Pre-registration for a vaccine appointment is highly recommended to guarantee your appointment. All families can enter Kidzu and participate in programming, not only those getting vaccinated. You do not need to pre-register to enter Kidzu and participate in programming.
You can access some valuable resources on our Health & Wellness page, as well as see weekly wellness resources shared on our social media every #WellnessWednesday!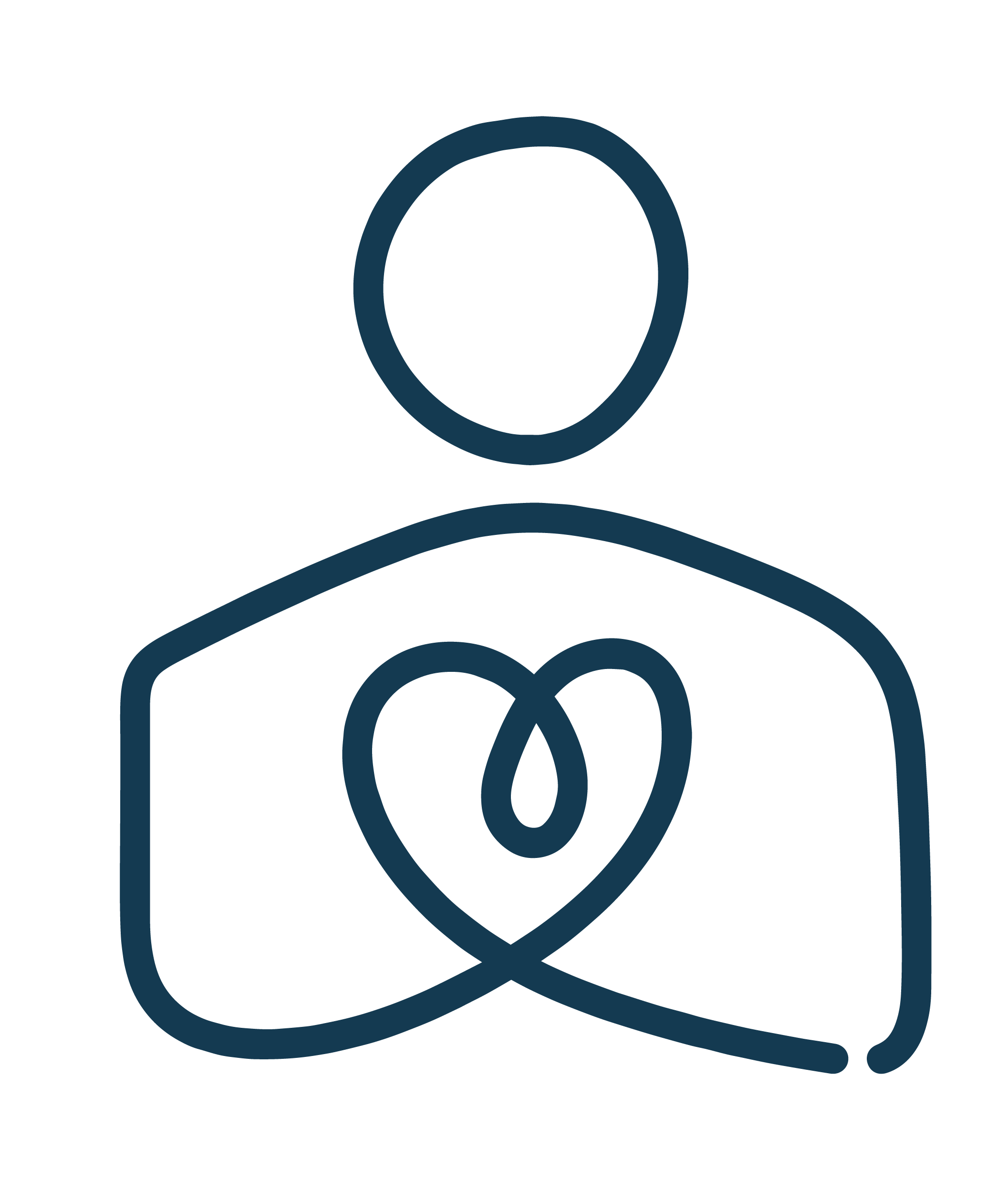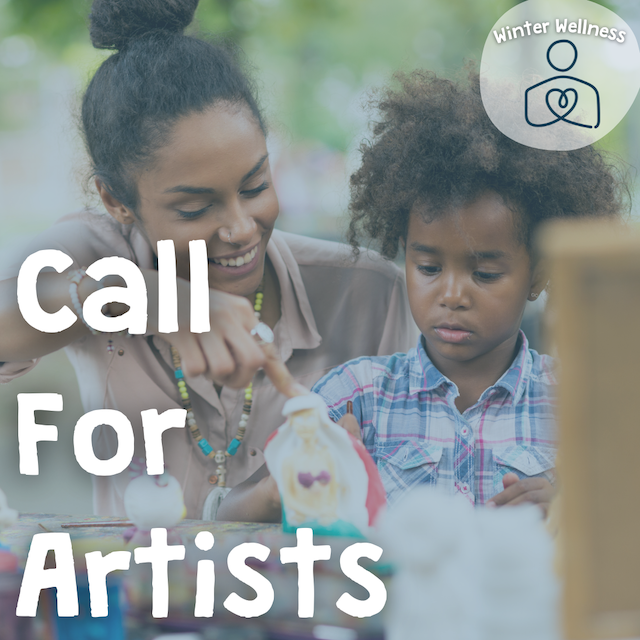 Kidzu is looking for artists to be involved in our Winter Wellness initiative! Artists will engage with families and host drop-in workshops in our museum that demonstrate how the arts and wellness intersect. Example topics include, but are not limited to, helping children recognize the superhero in themselves and in the community around them, teaching children how to practice mindfulness and prioritize their mental health through the arts, and using arts to cope with stress and anxiety.
Learn more about all the events we have going on this season!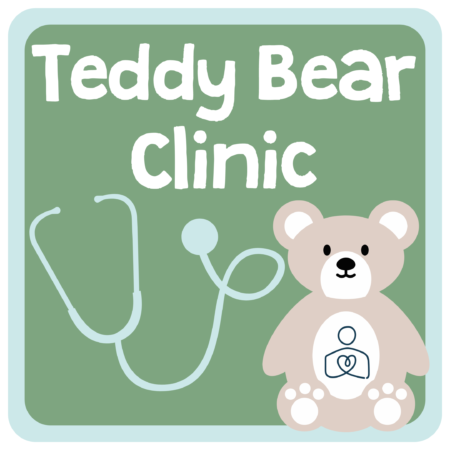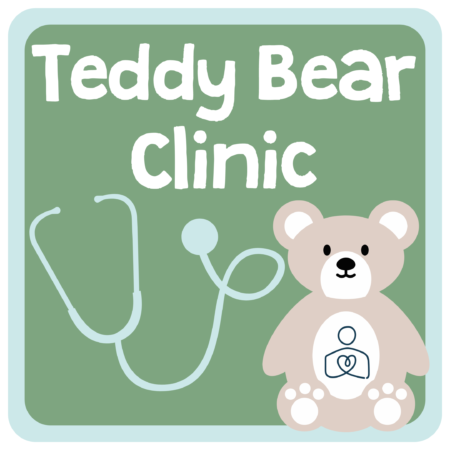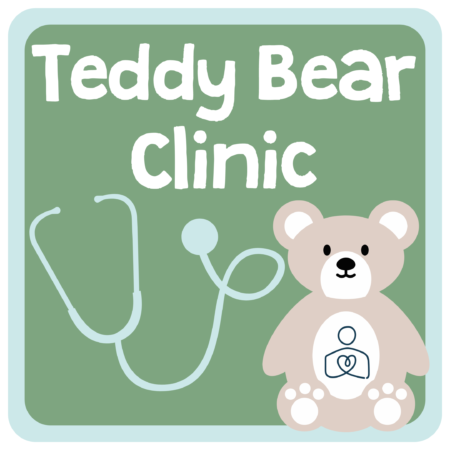 No event found!
Thank you to our partners for supporting our Winter Wellness Initiative.
Interested in sponsoring Kidzu's Winter Wellness Initiative? Reach out to Development Director Greg Dills at dills@kidzuchildrensmuseum.org