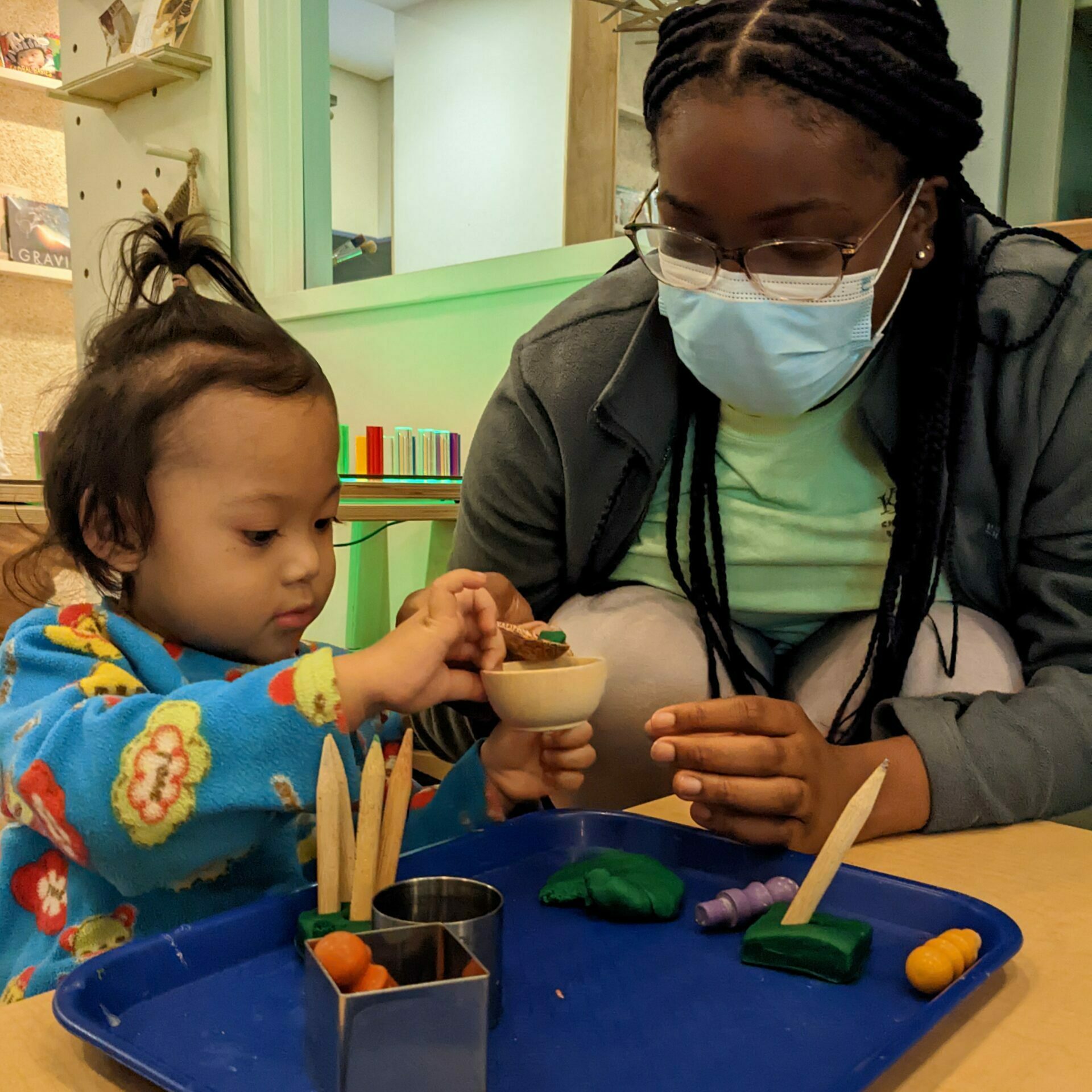 Free Supported Playgroups
Kaleidoscope Play and Learn (KPL) Tuesdays (8:30 AM – 10 AM virtually) and 10:30 AM – 12 PM and Wednesdays 8:30 AM – 10 AM and 10:30 AM – 12 PM.
Join us in the Nest for FREE guided learning activities for infants, toddlers, and caregivers! This 12-week session integrates early literacy and STEM activities into daily routines, encourages connections among caregivers, and focuses on caregiver and child health and wellness. This program is for Orange County residents (children ages 0 – 3 and their caregivers) who are not enrolled in licensed childcare.
These classes will take place each week from September 12th – December 6th. All Playgroups are facilitated in-person at The Nest unless otherwise noted. All sessions will be bilingual and offer Spanish translation – facilitated in partnership with Adventures in Spanish!
Registration is REQUIRED and is on a rolling basis. While attendance at all sessions is encouraged, it is not required!
¡Grupos de juego apoyados por Kaleidoscope Play and Learn (KPL) en Kidzu!
Estos grupos de juego son GRATUITOS y están abiertos a todos los cuidadores del CONDADO DE ORANGE y a los niños desde el nacimiento hasta los 3 años de edad que no estén inscritos en una guardería con licencia.
Estas clases tendrán lugar cada semana del 12 de septiembre al 6 de diciembre. Todos los grupos de juego se imparten en persona en The Nest a menos que se indique lo contrario. Todas las sesiones serán bilingües y ofrecerán traducción al español – facilitado en asociación con ¡Aventuras en Español!