UPDATE: Kidzu's Mask Policy
Effective March 8th, Kidzu will have both mask-required and mask-optional days. This will give all visitors a chance to experience the Museum in a manner that addresses individual comfort levels.
TUESDAY, THURSDAY, FRIDAY, and SATURDAY MASKS WILL BE OPTIONAL but strongly encouraged for everyone visiting the Museum.
On WEDNESDAYS and SUNDAYS, MASKS WILL CONTINUE TO BE REQUIRED for all visitors ages 2 and over regardless of vaccination status. This will be strictly enforced.
More information on our updated mask policy can be found here. We hope that this may be the first step in moving towards a mask-less environment for children and adults to enjoy together.
General Admission sessions are open to both members and non-members. These sessions will have limited capacity to promote social distancing while at the museum.
Kidzu Members: FREE
Adults: $8.50/each
Children, 12+ months: $8.50/each
Children, under 12 months: FREE
EBT/SNAP Card Holders: $3.00/each
Online advance registration is recommended to guarantee your spot. Walk-ins will be welcome until capacity is reached. Members, be sure to log in with your member account to receive your automatic ticket discounts online!
By reserving tickets at Kidzu, you are agreeing to our COVID-19 and Visitor Agreements. 
Your health and safety is our top priority. We've implemented the following practices into our reopening plans so that we can welcome you back safely: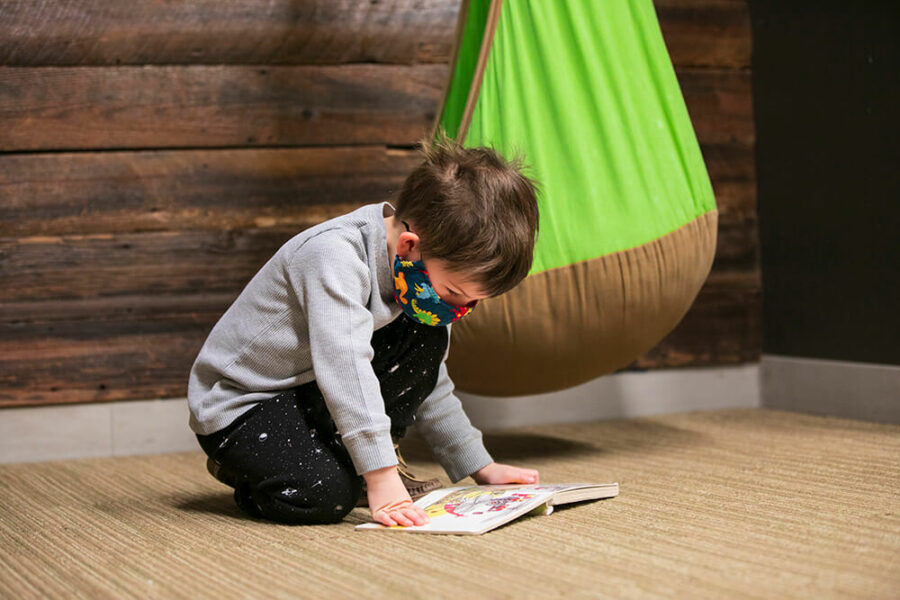 All Kidzu staff, volunteers, and interns must complete the full COVID-19 vaccine series or receive a valid medical or religious exemption. Those with exemptions are subject to daily symptom monitoring, weekly surveillance testing, and other protocols applicable to those who have not been vaccinated. 
Enhanced cleaning schedules in accordance with CDC guidelines and standards set forth by the Association of Children's Museums
Frequent sanitizing of common touch areas and exhibit items using EPA approved disinfectants
12 hand sanitizer stations throughout the exhibit areas
All exhibit props/toys are on a rotation to ensure proper cleaning between each use
"Tasted toys" baskets are provided near every exhibit
PPE (gloves, masks, sanitizers) purchased for the Kidzu team. Masks/gloves available to visitors upon request
Newly purchased electrostatic sanitizing sprayers for a quick drying, one-pass method to sanitize high-touch items and surfaces.
Exploring our Exhibits - What to Expect
Designated baskets are provided for visitors to use when they've finished playing with an exhibit item. Once you're done, toss the item into one of these "Touched Toy Baskets" and the Kidzu team will sanitize prior to placing the items back into the exhibits.
The Book Nook is open! We have provided a basket for books that have been used. Once you're finished reading a book, place it into the designated basket to be sanitized.
Most exhibits are limited to one group/household at a time. If an exhibit or area you wish to visit is full, please switch gears and visit elsewhere or wait patiently for capacity to become available.
Drinking fountains will be temporarily closed off, but our water bottle filling station is always available! Visitors are strongly encouraged to bring their own water bottles.
Keep 6 feet apart from people not in your group.
Caregivers are asked to stay within "high-five" distance of children to help with group distancing.
Please use walking feet as you move throughout the museum
Food and drink are not permitted within the carpeted areas
Please keep your shoes on, unless utilizing the "Tot Plot"
All children must be accompanied by an adult 16 or older
As a 501(c)(3) organization, Kidzu is categorized as a nonprofit museum and is reopening in a limited capacity in accordance with orders set by the state of NC regarding covid restrictions/phases. See complete information pertaining to Museums from the NCDHHS website by clicking here. 
As a non-profit in the midst of the COVID-19 crisis, membership and admissions from members of our community are imperative to Kidzu's ability to stay open and provide families with a safe space to learn and play together. Annual and short-term options are available!
We've compiled some Reopening FAQ's to help answer additional questions you may have. If you need to contact a member of the Kidzu team, call us at (919) 933-1455 or send us an email at info@kidzuchildrensmuseum.org

Want to learn more about our innovative learning environments? Check out all of our exhibit spaces before your visit!
See whats happening at Kidzu today!