Welcome to Kidzu Children Museum's early learning environment for infants, toddlers, and their caregivers! Designed for infants and toddlers (under three years old), the Nest is a place for children and caregivers to play and learn together with materials meant for exploration and experimentation. As much as possible, this is a 'yes' space for our youngest community members!
We offer a variety of programming – visit our calendar page to see our upcoming events!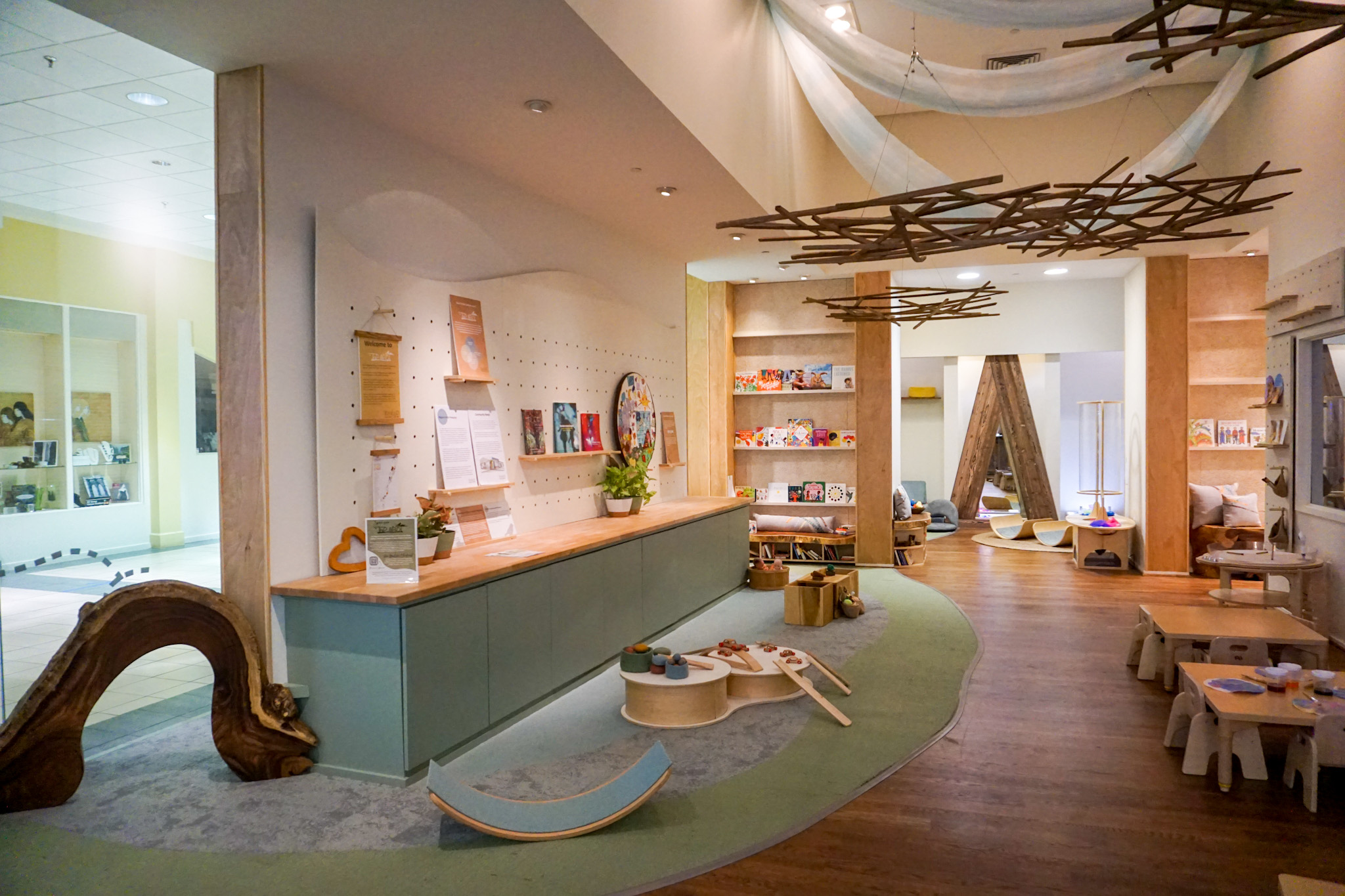 Our regularly scheduled programs are:
Come play in the Nest, Kidzu's learning environment for children ages 0-3 and their caregivers! Each session is facilitated by a Nest Educator and includes time for child-directed play, collaborative art and STEM projects, and group story time. These sessions are open to the public; Kidzu members receive a 20% discount and Nest memberships are available.
Join us in the Nest for FREE guided learning activities for infants, toddlers, and caregivers! This 7-week session integrates early literacy and STEM activities into daily routines, encourages connections among caregivers, and focuses on caregiver and child health and wellness. This session is open to children ages 0-3 and their caregivers who are residents of Orange County only. Registration is REQUIRED and is on a rolling basis. While attendance at all sessions is encouraged, it is not required!
Caregiver Education Series
Join us in the Nest for monthly caregiver education programs facilitated by various guest speakers with expertise in fields related to parenting and child development. Past topics have included: pelvic floor health, speech and language development in young children, and addressing challenging toddler behaviors.
In collaboration with Families and Communities Rising, KidScope Early Learning Center, and UNC's STEM Innovation for Inclusion in Early Education Center, we serve as both a demonstration site and incubator for testing innovative strategies to support young children so they can engage and participate fully in STEM learning.
Thank you to our sponsors!