Brimming with fun and engaging experiences, Kidzu refreshes tried-and true visitor favorites including The Makery, Gravitron, Build Guild and Farm to Fork. Our newest exhibits The Hive & The Front Yard – Outdoor Learning Garden explore how pollinators affect our environment and how we affect native pollinators. We'll stretch bodies, minds and imaginations in the Flexible Forest, inspire creative performances in the Forest Theater, and promote literacy and teamwork in the Book Nook. Scroll down for more details on each exhibit.
Visitors can also look forward to new exhibits and a wealth of new programs and activities that address the arts, STEM (science, technology, engineering and math), child health and wellness and emerging literacy. Kidzu's long history of community collaborations with local artists, authors, scientists and craftspeople help infuse the experience with authenticity specific to the region.
The Front Yard:
Outdoor Learning Garden
Growing gardeners can get their hands dirty in our raised beds as they plant, tend and care for our pollinator plots, and buzz about with their fellow pollinators at this exciting new outdoor learning exhibit. This exhibit is sponsored by Burt's Bees Greater Good Foundation.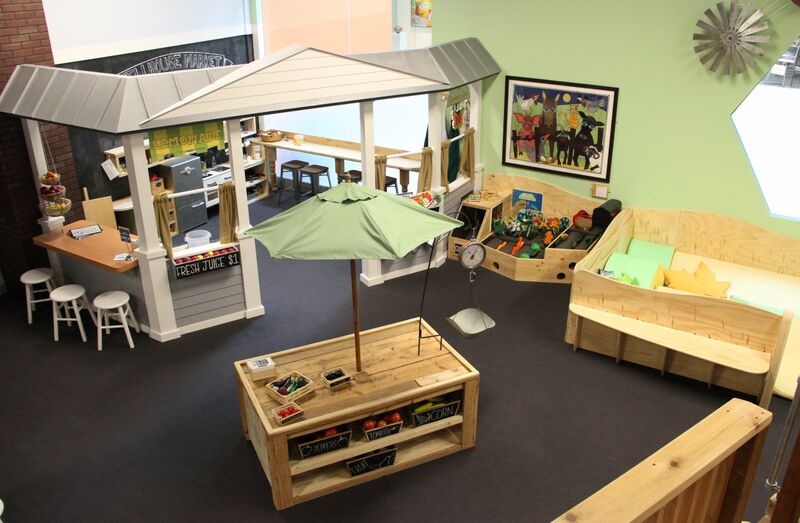 Farm to Fork
Lessons in organic gardening and healthy lifestyles abound in this dramatic play area celebrating local food and the farm to fork cycle. Planting and tending to fruits and vegetables, picking and arranging flowers, selecting farm fresh eggs and harvesting honey create an abundance of produce to weigh, measure, buy and sell at Kidzu's Farmers Market or cook and serve at the Millhouse Kitchen.
The Makery
The heartbeat of Kidzu is dedicated to "maker education" and STEAM (science, technology, engineering, arts and math) learning. Visitors of all ages craft with real materials, tinker with real tools and explore new technologies as they create a wealth of creative projects. Each month, The Makery hosts appearances by "Makery Masters" – local artists, craftspeople, inventors and scientists who share their expertise with Kidzu visitors. Academic partnerships with UNC, NCSU and Duke elevate this program with the latest research and technologies to fuse science education with artistic expression.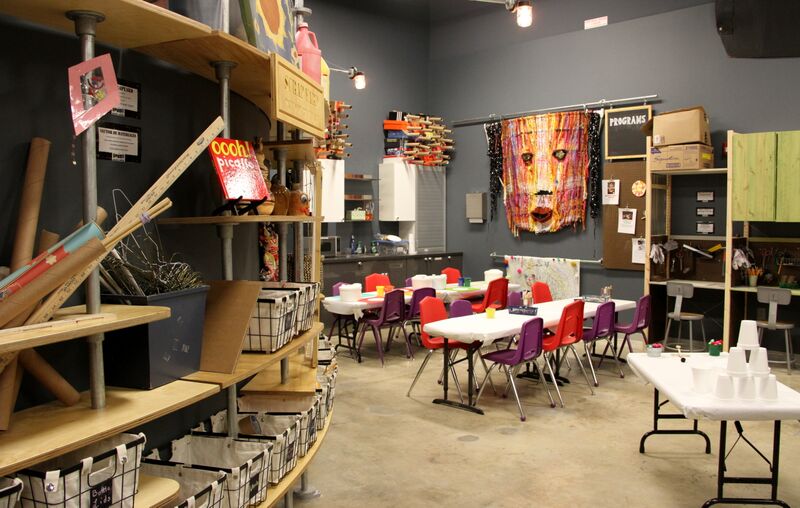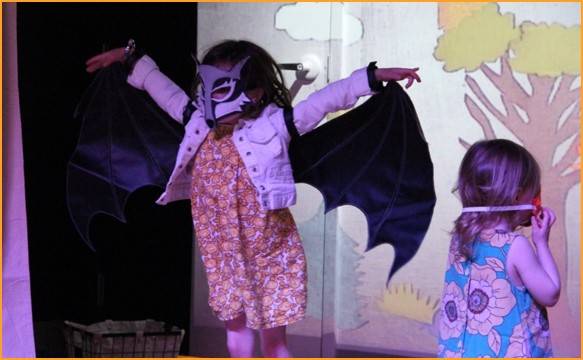 Forest Theater
Inspired by UNC's outdoor theater and Paper Hand Puppeteers, this mini performance space encourages creative dramatics and expression. Puppetry arts and experiments with light, shadow, and design apply S.T.E.A.M principles to bring theatrical ideas to life.
Flexible Forest
The museum's main exhibit area includes a large-scale climbing wall, locally designed by Progression Climbing and a new Tree House, with heightened experiences including an elevated Crow's Nest that encourages children to explore Kidzu from a new vantage point 12 feet in the air. Pulleys, levers, and talking tubes give kids a chance to collaborate and start the Gravitron in motion. A Discovery Den beneath the tree house offers nature-based exploratory play for Kidzu's youngest visitors.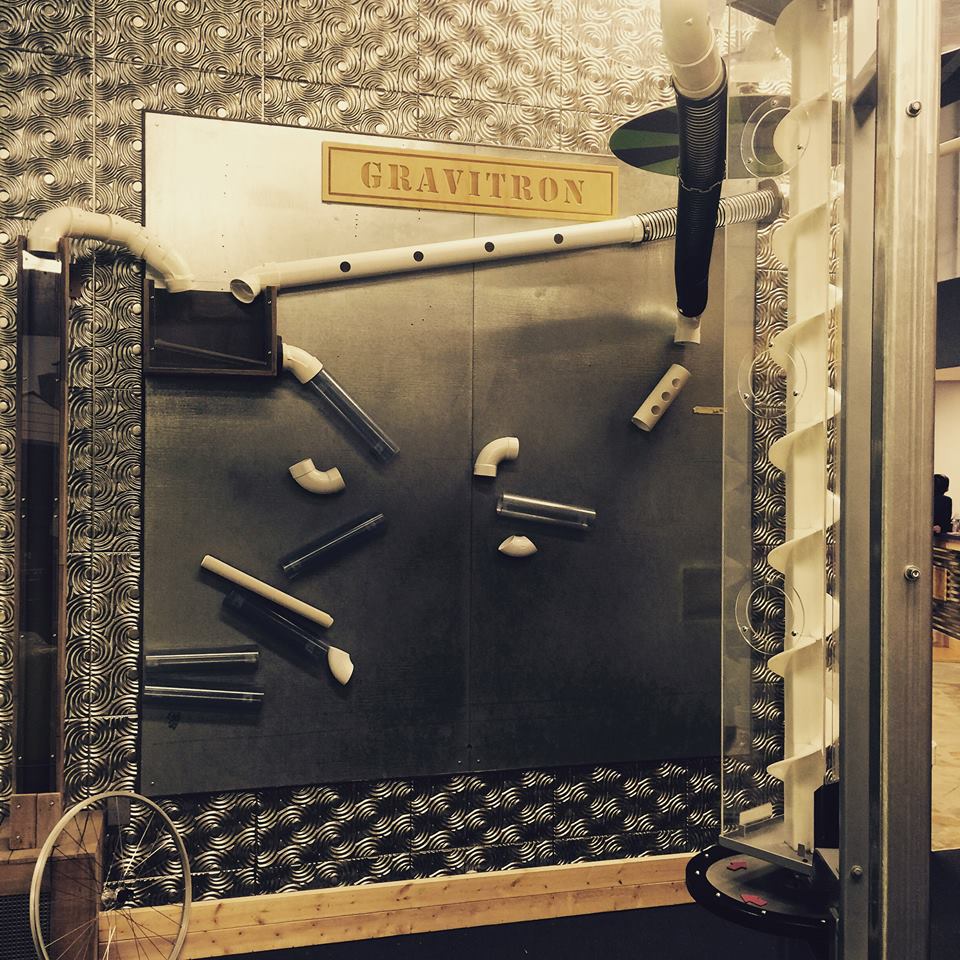 Spin Zone
STEM learning is set in motion as visitors explore the art and science of rotation. Powered by Kidzu's beloved Gravitron, visitors can launch balls with a giant Archimedes screw and air launcher, racing them through tracks of their own design. Wheels and gears, cause and effect and the basics of physics build critical STEM skills.
Build Guild
Oversized ramps and blocks invite children to build amazing structures and develop their fine and gross motor skills. Fort building (under the Tree House), vehicle construction and other engineering activities will jumpstart creative problem solving.
The Hive
Budding beekeepers can "harvest" local honey to sell at the Kidzu Farmers' Market and rising engineers can study the hives' skilled architecture and let it inspire them to build their own structures. Busy bees can collect pollen and other bee buzz (fun facts) throughout the museum to bring back to the hive.
Book Nook
Children and families are invited to burrow in and share a good read, write original stories and enjoy story times in both English and Spanish. Puzzles compliment the peaceful space and a closed door offers some quiet for nursing mothers.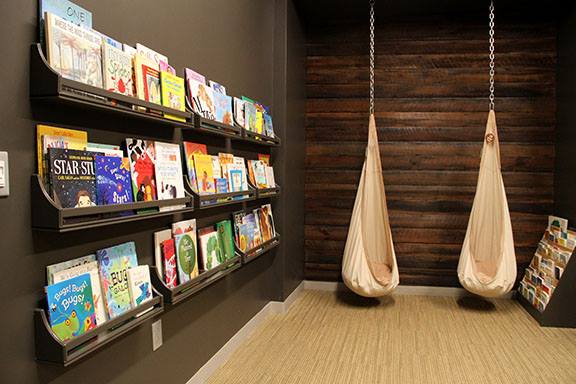 About Kidzu
Kidzu Children's Museum is a hands-on museum dedicated to inspiring young children and the adults in their lives to learn through purposeful play.
We invite you to get involved with Kidzu and help us build a permanent museum that serves all children in our community and inspires learning through purposeful play!
Hours
Tuesday - Saturday
10am-5:00pm
Wednesdays extended hours until 7pm
Sunday
1-5pm

Closed Monday
Closed on MLK
Admission
Free for members
$8.50 per child over 12 months
$8.50 per adult
Free for children 11 months and under
$3.00 for EBT/SNAP cardholders
$7.00 each for seniors 65+
$7.00 each for military families
Kidzu is proud to be a Blue Star Museum and a Museum For All.
*Prices do not include tax
Location
Inside University Place
201 S. Estes Drive,
Chapel Hill, NC