Field Trips & Group Visits
Blast off into learning and fun!
Bring your group (10 or more children) to explore Kidzu with its thematic areas related to arts education, S.T.E.M., health and wellness and emerging literacy. Kidzu exhibits and programs promote creativity as well as positive child development, while meeting national and state learning objectives. Two types of visits are available: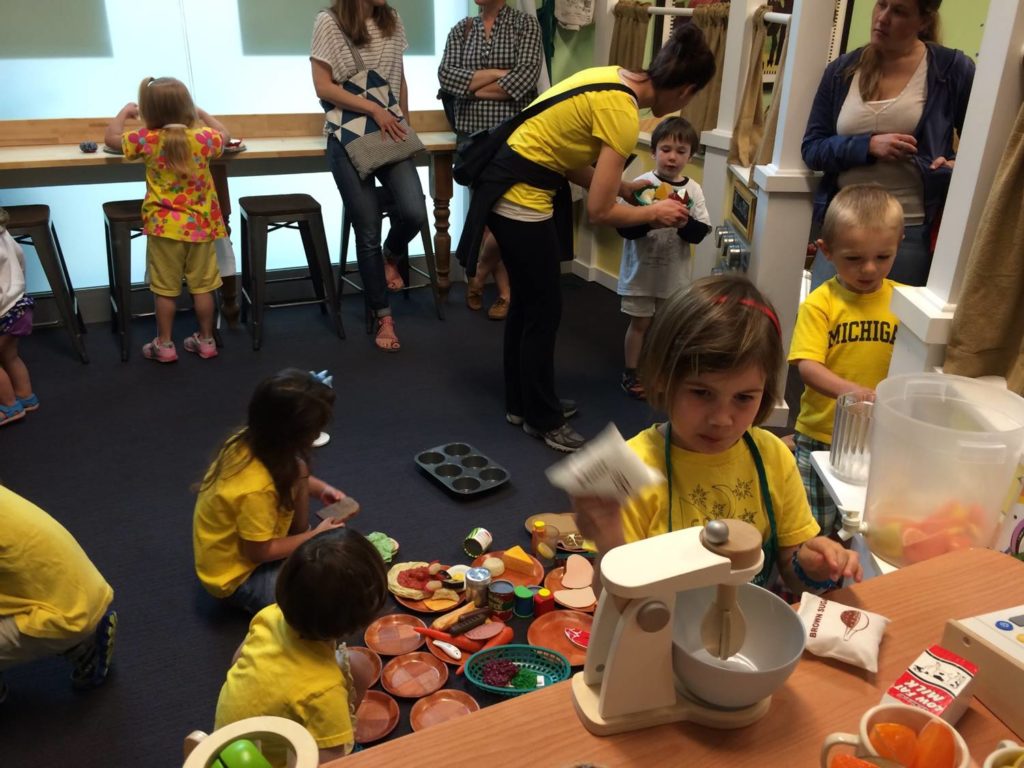 Self-Guided Visits
Explore at your own pace! You will have group access to all exhibit areas in our museum.
Fee: $6.00 per child
Kidzu offers 1 complimentary adult admission per every 5 children
Extra adults are admitted at $6.00 per piece
Self-Guided Visit Time Options:
Groups with 10-35 children can schedule Tuesday-Saturday anytime between 10:00am-5:00pm*
Groups with 36-70 children must schedule a Monday or Wednesday visit anytime between 9:30am-1:00pm*
*Visits are for a maximum of 2 hours
Focused Learning Visits
Please Note: Kidzu offers Focused Learning Visits through September – May.
Add a workshop led by a Kidzu facilitator. Workshop themes correlate to the NC Essential Standards/Common Core. Theme options are listed below.
UPGRADE: For only $1 more per student, upgrade your experience with a customized learning extension activity for each student. See descriptions below for details.
Fee: $7.50 per child
Educators are free
Parents are $6.00 per person
Focus-Visit Time Options:
Groups with 10-35 Children: Tuesday – Thursday anytime from 9:30am-1:00pm*
Groups with 36-70 Children: Monday or Wednesday anytime between 9:30am-1:00pm*
*Visits are for a maximum of 2 hours.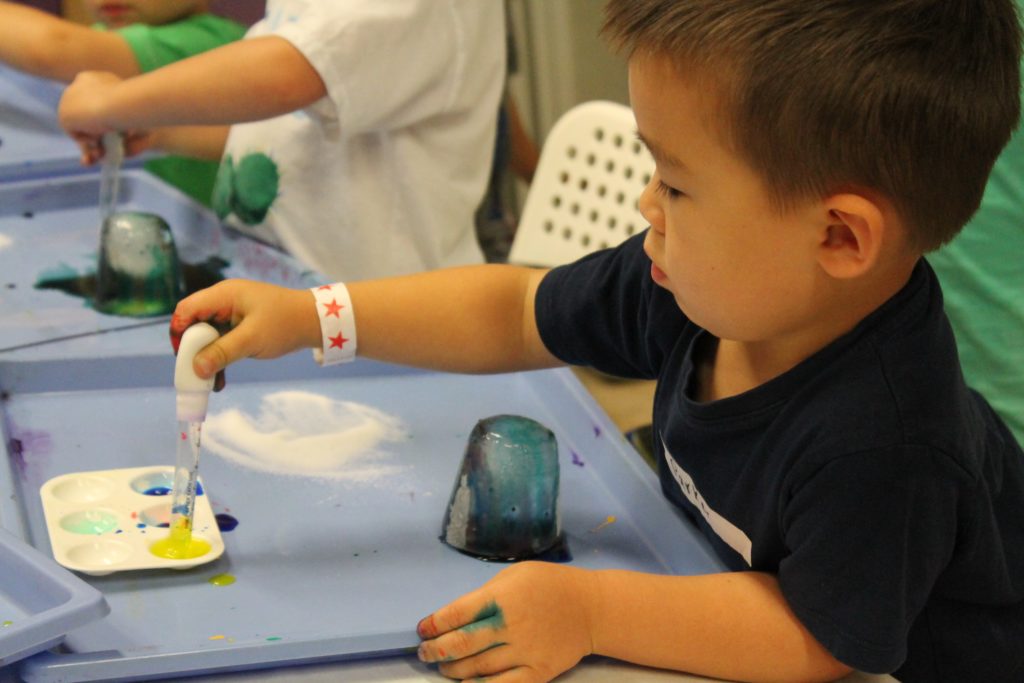 Explore what it's like to be a bee at every stage of life – from baby bees in their honeycomb cell, to nurse bees caring for the hive, to adult bees foraging for nectar and pollen. Activities are designed to spark interest, enthusiasm and empathy for our bee buddies. We'll spend time in our outdoor garden & create an origami seed packet to take home! Please note: The workshop portion of this field trip will take place outside if weather permits but can also be facilitated inside. 
NC Standards: K.L.1, K.P.1, K.L.1.1, K.L.1.2
NC Foundations: APL-1-2, APL-3, APL-5, HPD-4-6, LDC-7-10, CD-1-3, CD-5, CD-9, CD-11-15
Book Your Field Trip Now!
Please use one of these options below to reach out to us about field trips.
Call 919-933-1455 or email us for available dates and times.
Stay for lunch! Rent our program room for 30 minutes for only $30!
Available to groups of under 45 students only. 
Field trips should be scheduled at least two weeks prior to your date.
**Please Note: Dates are tentative, pending conflicts on Kidzu's calendar. By submitting your request through the form, your booking is not guaranteed. You will be contacted by a museum staff member within 2 business days. Please check your spam folder if you haven't received email within this time frame.**
About Kidzu
Kidzu Children's Museum is a hands-on museum dedicated to inspiring young children and the adults in their lives to learn through purposeful play.
We invite you to get involved with Kidzu and help us build a permanent museum that serves all children in our community and inspires learning through purposeful play!
Hours
Tuesday - Saturday
10am-5:00pm
Wednesdays extended hours until 7pm
Sunday
1-5pm

Closed Monday
Closed on MLK
Admission
Free for members
$8.50 per child over 12 months
$8.50 per adult
Free for children 11 months and under
$3.00 for EBT/SNAP cardholders
$7.00 each for seniors 65+
$7.00 each for military families
Kidzu is proud to be a Blue Star Museum and a Museum For All.
*Prices do not include tax
Location
Inside University Place
201 S. Estes Drive,
Chapel Hill, NC