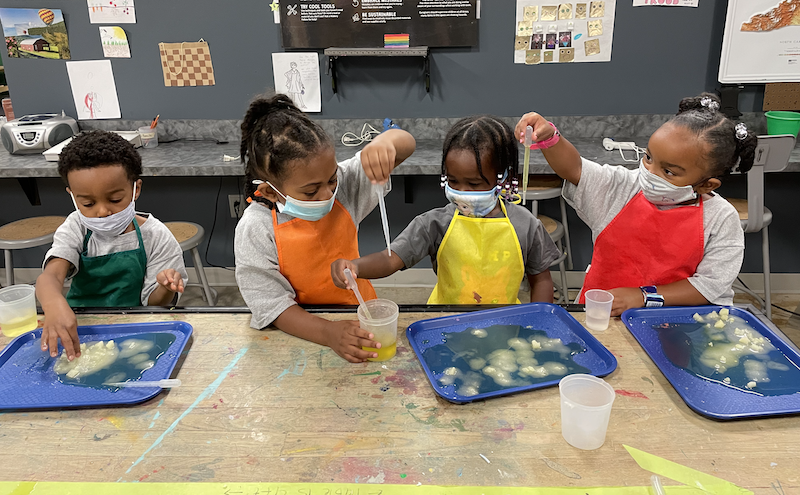 (SOLD OUT) Magic Makers Kidzu Summer Camp
Celebrate Harry Potter's birthday with this enchanting week of camp! We'll conjure up spells, create our own fairy gardens and wands, make potions, and MORE. Campers will experience the magic of Camp Kidzu together with hands-on, sensory play! Ages 3-5.
August 1-5. 9:30 AM – 3:30 PM. Drop-off begins at 9 AM. Pick-up ends at 4 PM.
$325 non-members / $260 members
Registration opens 2/1 for members and 2/8 for non-members! Advanced registration is required. Space is limited.