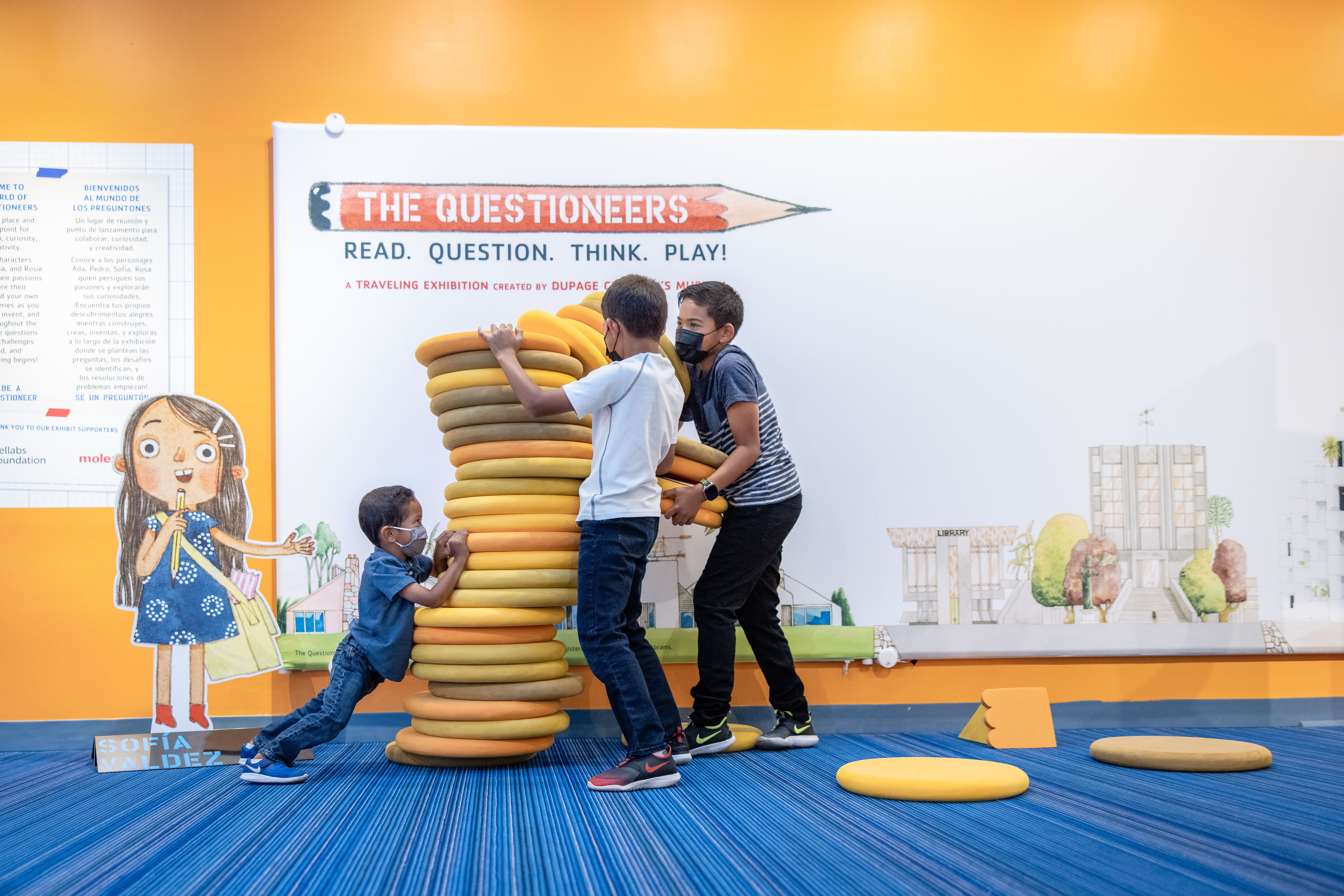 School's Out Camp: Planes, Trains, & Automobiles
Put the engineering process to the test with Questioneer Rosie Revere, Engineer! We'll construct our own machines that help us get from one location to the next. Where will your creation take you? Ages 4-8.
The Questioneers: Read. Question. Think. PLAY! was created by DuPage Children's Museum. The Questioneers by Andrea Beaty. Illustrations © David Roberts. "The Questioneers" is a registered trademark owned by Abrams.