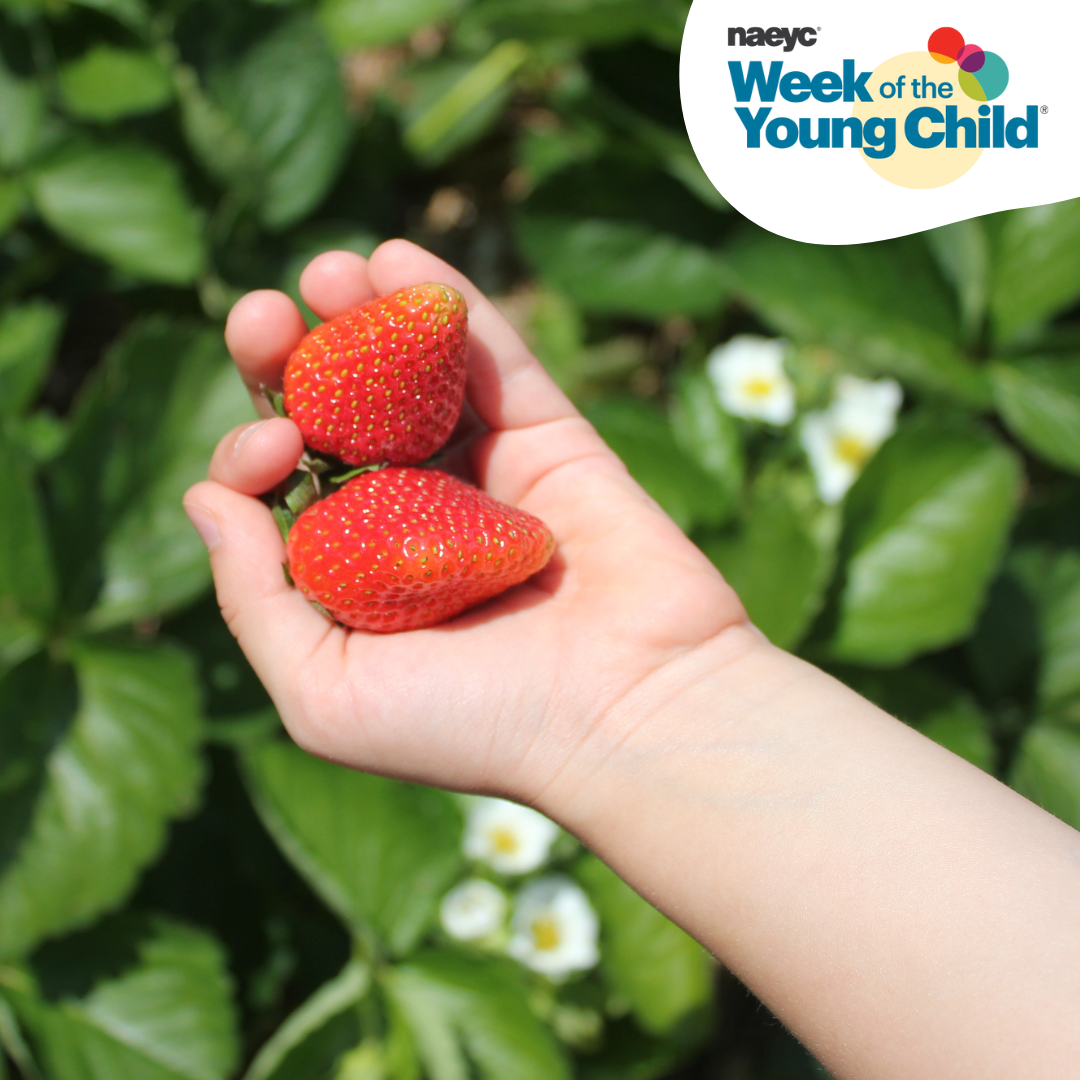 WOYC: Tasty Tuesday
Tuesday, April 4th
Join Kidzu and The Nest in celebrating the Week of the Young Child (April 3-7)!
"The purpose of the Week of the Young Child® is to focus public attention on the needs of young children and their families and to recognize the early childhood programs and services that meet those needs. NAEYC first established the Week of the Young Child® in 1971, recognizing that the early childhood years (birth through age 8) lay the foundation for children's success in school and later life. The Week of the Young Child® is a time to plan how we—as citizens of a community, of a state, and of a nation—will better meet the needs of all young children and their families." Read more.
Each day, we're sharing resources here on our website and on our social media channels based on the daily themes! For an overview of the week's themes, visit: WOYC Overview.
Resources from The Nest
Join us in the Nest today for Tasty Tuesday! We will do some pretend cooking, read food-related books, and talk about our favorite foods! Sessions are at 9 AM, 10:30 AM, and 3:30 PM. Register here!
Resources from Kidzu Children's Museum
Tasty Tuesday isn't just about eating your favorite snacks together. We also want to highlight the ways that cooking together can support math and literacy skills, as well as introducing children to healthy eating habits. Check out these resources!
Podcast: Nurturing Healthy Eating Habits from the Start
Plus, have you visited Kidzu at the Chapel Hill Farmer's Market? Make it to Market is a Kidzu program that focuses on nutrition, childhood development, and food equity through play and creation! Visit us at the market on April 15th for Strawberry Day!