Kidzu Children's Museum presents Feathering The Nest, a series of events to inform and inspire support for Kidzu's new early learning environment for infants, toddlers, and their caregivers. 
Join us September 23rd for 24 hour exclusive access to the film, No Small Matter. We invite you to enjoy this from the comfort of your own home. Spots are limited! Please RSVP by September 20th.
Feathering The Nest Giving Levels
A DONATION UP TO $499 SUPPORTS
At-home educational packets for our virtual playgroup participants, offering age-appropriate educational materials to all registered Orange County families.
The Nest webpage, hosting evidence-based resources and free learning activities accessible to all.
A DONATION OF $500-$999 SUPPORTS
A Kidzu-facilitated early learning program in our outdoor learning garden. Participants will include local childcare agencies, home-visiting programs, Head Start classrooms and other under-resourced groups.
Free, weekly facilitated playgroups designed for families without access to formal childcare or preschool programs. 
Virtual and group-based professional development opportunities for early childhood educators and child care providers.
A DONATION OF $1000-$2499 SUPPORTS
A new Grandparents Fund at Kidzu, which supports accessibility through free programming for families in need.
The creation of our very own Free Little Library "branch" to be installed outside The Nest.
A DONATION OF $2500-$4999 SUPPORTS
Installation of a complimentary Coffee Bar for caregivers in The Nest. 
Stocking the Rest Nest with quality caregiving books and resources. 
Free caregiver workshop series led by local experts.
A DONATION OF $5000 OR MORE SUPPORTS
Supports the development of specific exhibits for infants, toddlers and their caregivers, and includes special naming recognition. For more information on exhibits, view our Nest Sponsorship Packet.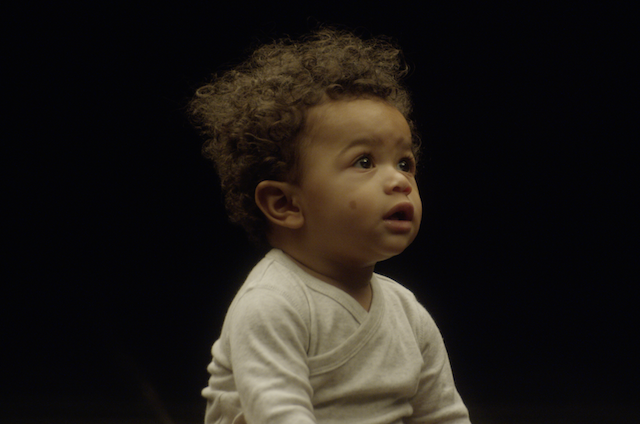 No Small Matter is the first feature documentary to explore the most overlooked, underestimated, and powerful force for change in America today: early childhood education. Through poignant stories and surprising humor, the film lays out the overwhelming evidence for the importance of the first five years, and reveals how our failure to act on that evidence has resulted in an everyday crisis for American families, and a slow-motion catastrophe for the country.
To view the trailer, click here.
During this time, virtual and limited in-person events are the safest way to gather. We are excited to announce the following events. 
No Small Matter Virtual Viewing: Join us September 23rd for 24 hour exclusive access to the film, No Small Matter. We invite you to enjoy this from the comfort of your own home. Spots are limited! Please RSVP by September 20th.
Learn What Inspired The Nest: Grab your beverage of choice and join us for a virtual discussion to learn what inspired The Nest, how No Small Matter tenants are being realized in the space, and interact with early childhood experts.
Private Tours: We look forward to inviting The Nest supporters for a private tour of The Nest, led by Kidzu Staff this Fall. Stay tuned for a registration link!
Kidzu Children's Museum has enabled thousands of children across North Carolina to access critical early childhood educational experiences within the museum and through community outreach. Now we seek to harness our experiences and collaborate with our academic and early learning colleagues to create The Nest, an early learning lab designed specifically for infants and toddlers ages 0-3. The Nest will galvanize the excellence in informal learning that Kidzu provides with the rigorous research and academic excellence of our university partners and the expertise of educators rooted in the Reggio-Emilia developmental philosophy of learning, to create an environment and accompanying programs, activities and resources that nurture critical healthy brain development, and encourage curiosity, discovery, and confidence in Kidzu's very youngest learners.