Kidzu's location is inside University Place
Kidzu Hours
Tuesday-Saturday 10am-5pm
Extended hours until 7pm on Wednesdays
Sunday 1-5pm
Closed Mondays
In addition to Mondays, Kidzu is closed the following days each year: Thanksgiving Day, December 24-25, New Year's Day, and Easter Sunday.
Each day we feature drop-in programs as well as great hands-on activities in our exhibit areas. Please check our calendar page to see what's happening each day.
Admission*
$8.50 per adult
$8.50 per child over 12 months
Free for children 11 months and under
Free for members
$3.00 for EBT Cardholders
$7.00 for seniors 65+
$7.00 for military families
*prices do not include tax
Memberships start at $145 for one year of unlimited admission. Membership pays for itself in as little as 5 visits. See our membership page for more information.
The 1st Sunday of each month is "Pay What You Can" admission day. Admission to Kidzu on this day is on a donation basis.
Looking for less busy times to visit the museum? The middle of the day (11:30am-2:30pm) during the week are some of our quietest times to visit. No large field trips are ever held on Tuesdays, Thursdays or Fridays. *Kidzu may occasionally open late Wednesday mornings to accommodate larger field trips. Please check our calendar before planning your visit.* 
Before You Visit
Kidzu provides a social narrative, a short story written from a child's perspective, to help prepare you and your child for your visit to the museum.  The social narrative can be downloaded and printed here before your visit or copies are available at the front desk. Thanks so much to TEACCH for their guidance in developing this program.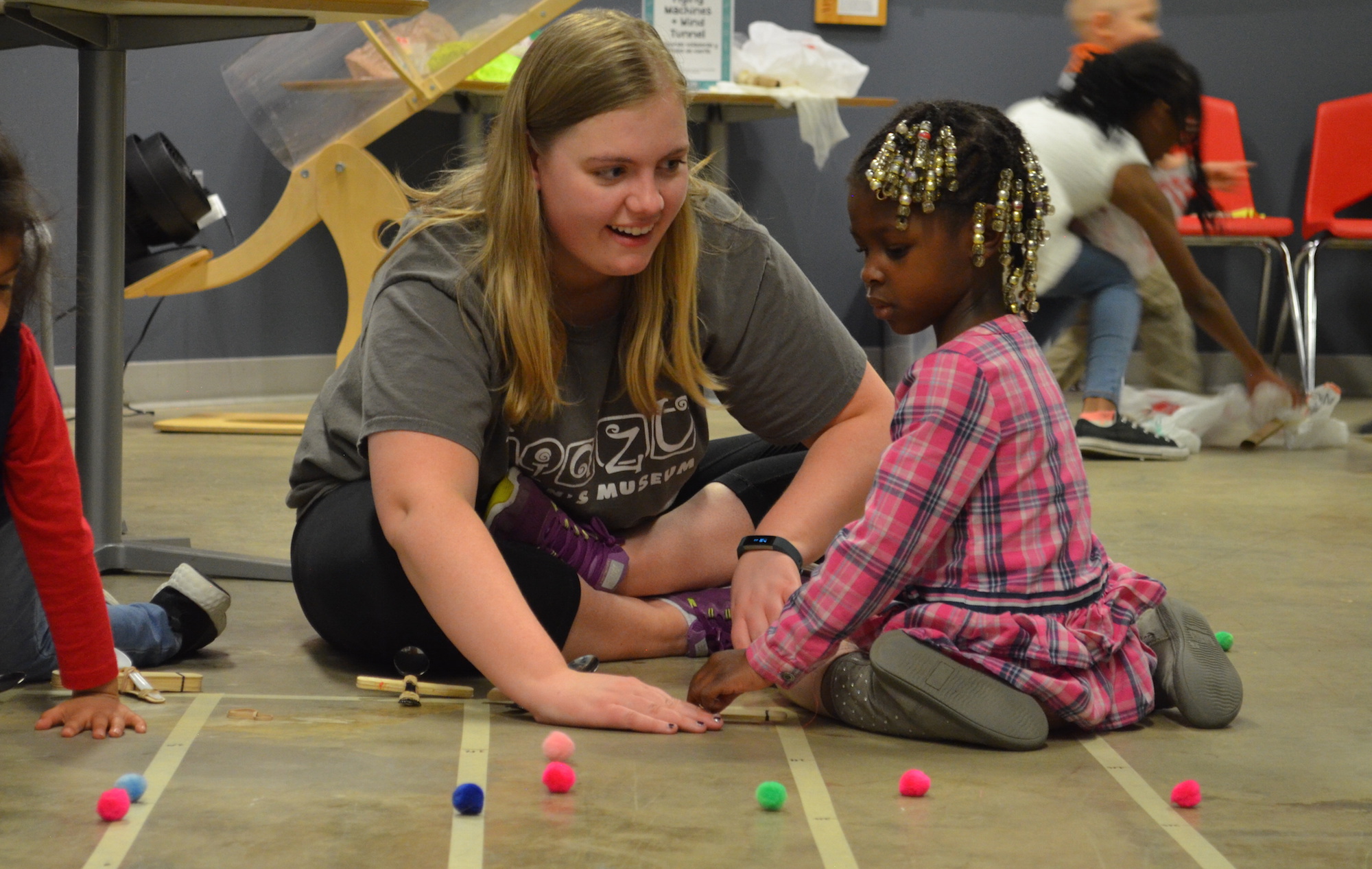 About Kidzu
Kidzu Children's Museum is a hands-on museum dedicated to inspiring young children and the adults in their lives to learn through purposeful play.
We invite you to get involved with Kidzu and help us build a permanent museum that serves all children in our community and inspires learning through purposeful play!
Hours
Tuesday - Saturday
10am-5:00pm
Wednesdays extended hours until 7pm
Sunday
1-5pm

Closed Monday
Admission
Free for members
$8.50 per child over 12 months
$8.50 per adult
Free for children 11 months and under
$3.00 for EBT cardholders
$7.00 each for seniors 65+
$7.00 each for military families
Kidzu is proud to be a Blue Star Museum
*Prices do not include tax
Location
Inside University Place
201 S. Estes Drive,
Chapel Hill, NC