Sensory play extends beyond touching and feeling, it involves all activities that stimulate any of a child's senses. Young children learn by exploring their surroundings, taking in all of the different aspects of their environment, and making observations. Sensory play allows children to develop their cognitive skills, language skills, social and emotional skills, and creativity.
 Sensory play allows for open exploration of ideas and concepts. The process of using materials and creating a product is more significant than the actual product itself because the process is what encourages creativity and cognitive development. Children are exposed to many different mediums that they can mold and create with that form their sensory learning experience.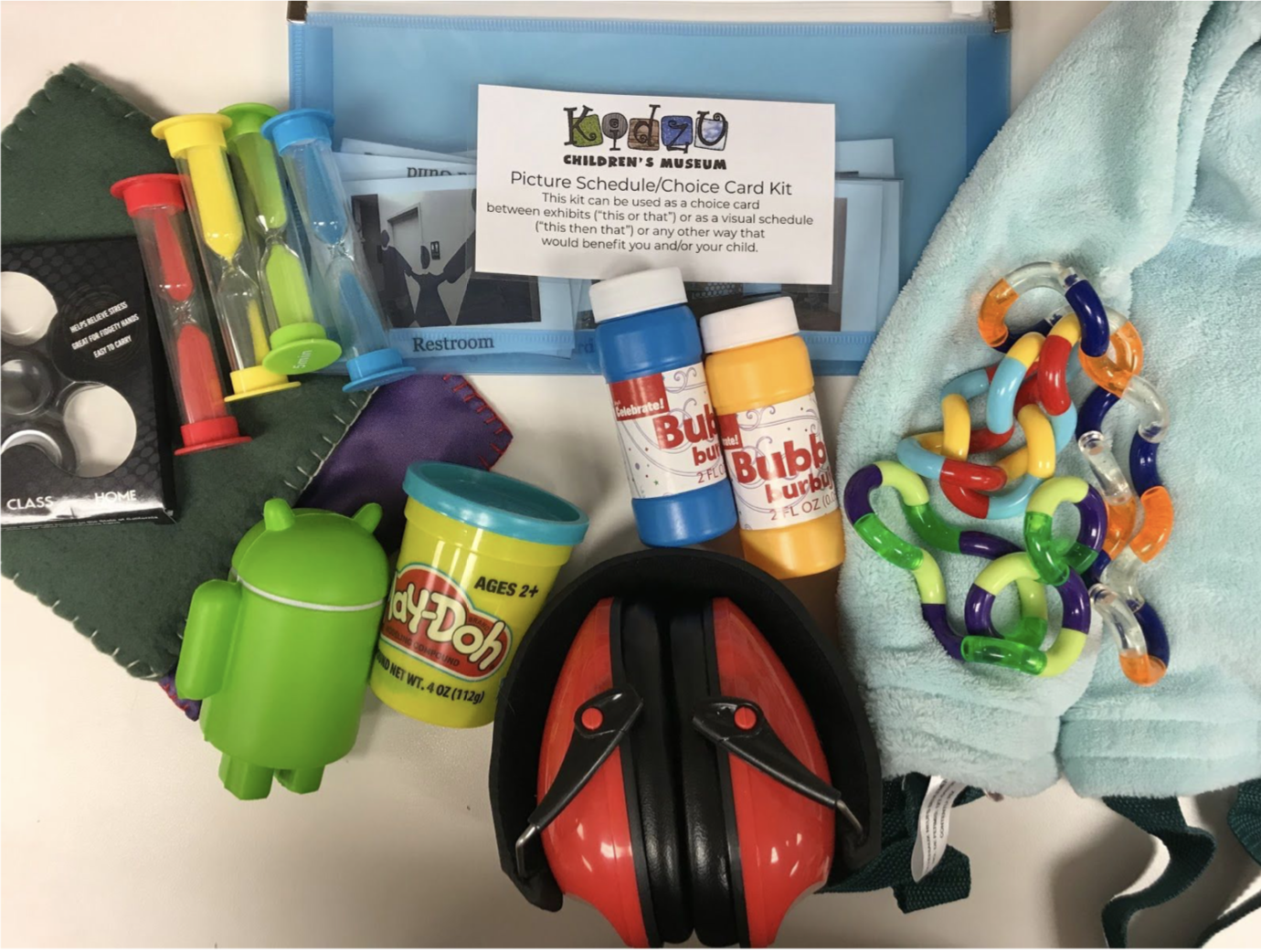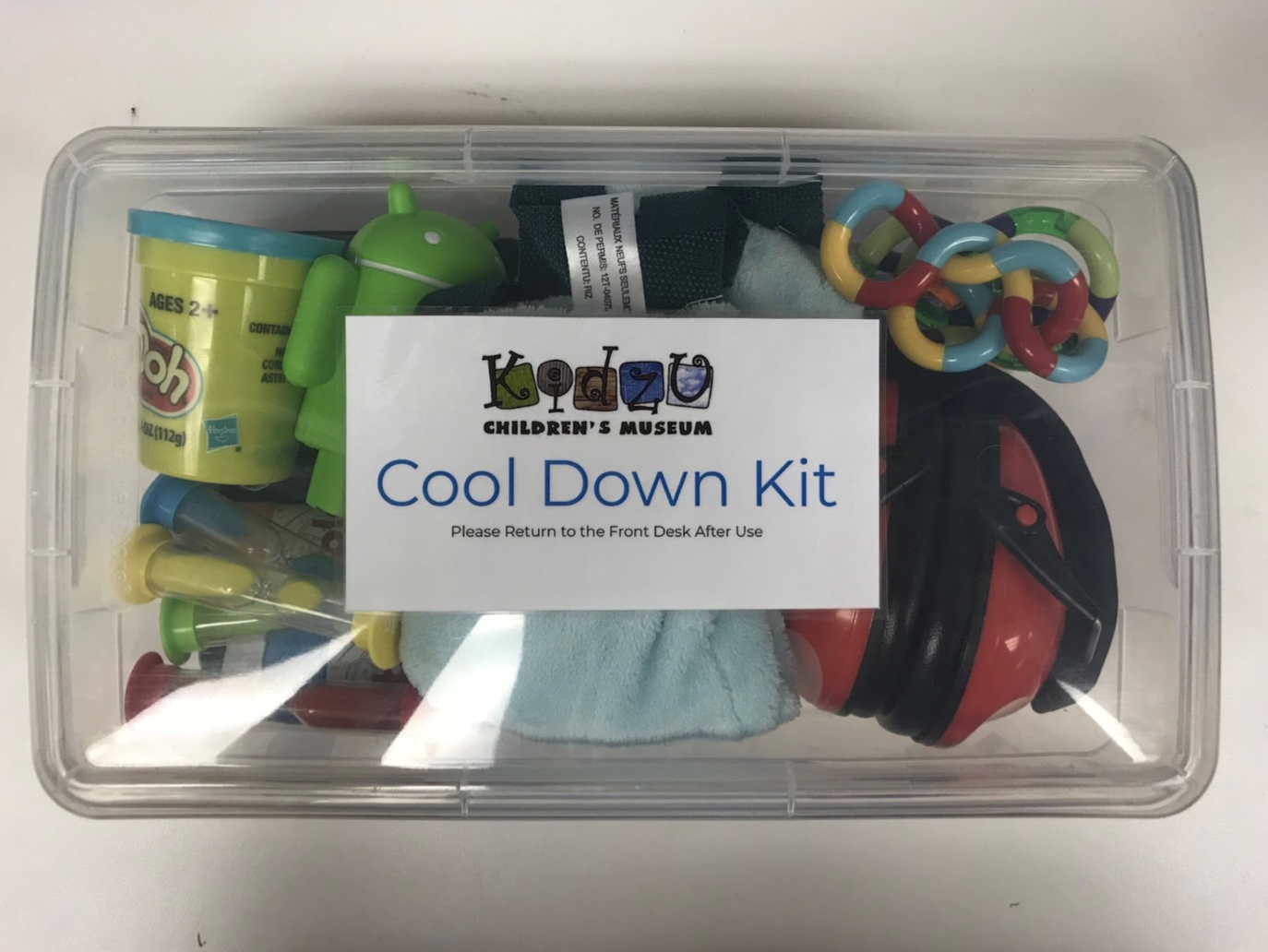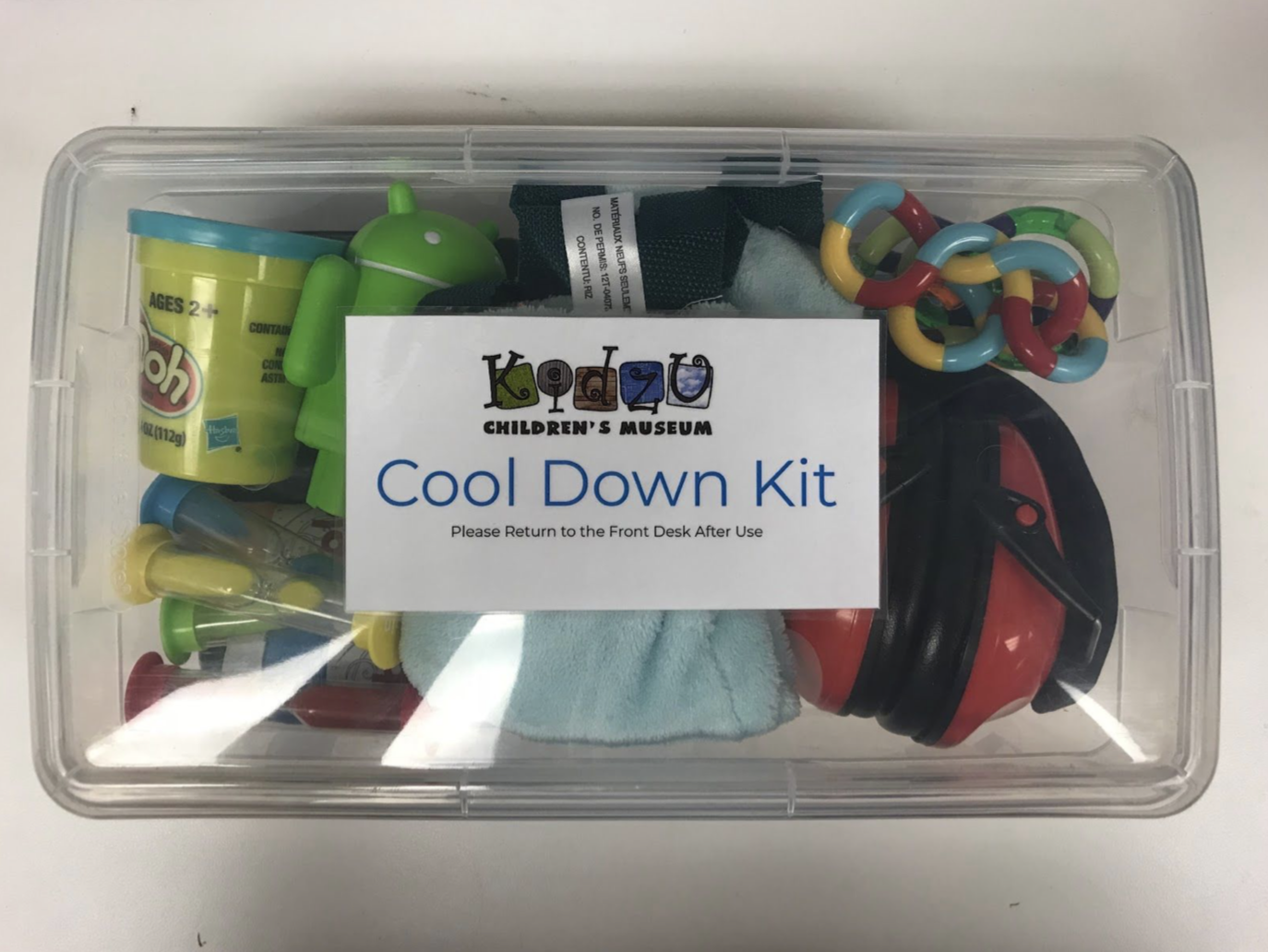 Specifically, sensory play can be used to calm anxiety. Kidzu has "cool down" kits available at the Front Desk that help decrease overstimulation and provide opportunities to discover sensations. This kit includes sensory items, sand timers, play-dough, fidget toys, visual schedules, a weighted neck pillow, noise-canceling headphones, and a few other items. These items can be used by any Kidzu visitor at any time, free of charge. These are intended to help with potentially difficult transitions and to help make you and your child's' visit more comfortable and enjoyable.   Kidzu gives a special thank you to TEACCH and UNC School of Education on collaborating with us to create these wonderful kits!
Overall, sensory learning from a young age can provide many developmental benefits. It has been shown to build nerve connections in the brain and induce scientific thinking throughout one's lifetime. Kidzu participates in many sensory play opportunities yearlong. From Messy Morning to Kids in the Kitchen, children are able to discover new sensations and materials while playing. Interested in how to integrate sensory learning at home? Click here to learn more about activities that you can do at home!